With our expertise in the field of pharmacy, we are confident that we can assist you in attaining your goals related to personal health.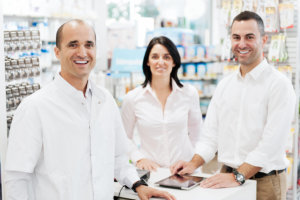 Founded on June 1, 2018, Westex Pharmacy is a locally operated and owned pharmacy serving the Midland Odessa area. We specialize in providing affordable, quality pharmaceutical services and products that contribute to the achievement of our customers' personal health goals.
We are dedicated to every client's health and wellness. As such, our team renders every service with great accuracy and efficiency. We make sure that our clients receive the right pharmacy care, personalizing our services to meet individual needs. With licensed pharmacists and staff present, our customers can rely on sound advice about general health as well as receive dependable services.
Mission
Statement
The mission of Westex Pharmacy is to contribute to the general health and wellness of the members of our community through the delivery of top-notch yet economical pharmacy care.
Our pharmacy staff can't wait to greet you when you come to our store. Visit us today or contact 432-299-2995 for your inquiries.