We do our best to help you understand your medications, take them and make the most out of them.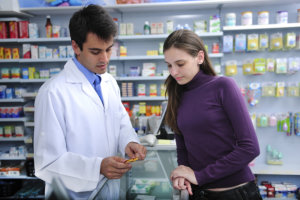 Westex Pharmacy offers MTM Service and Medication Adherence Program to our customers. We truly know the importance of medications, taking them at the right dosages and at the right schedules, for the management or the treatment of clients' medical conditions.
Our MTM service aims to help you get the right medicines prescribed to you by your primary care physician as well as check if such medicines will not interfere with other prescriptions you may be taking. We take note of patient information, work with your doctor, assess your current medications, and identify problems related with your meds and solve them.
Our Medication Adherence Program aims to assist you in improving your medication compliance. This is where you take your medications at the right time, not missing any as much as possible. Low medication adherence can affect the results of your therapy as well as your health.
To know more about this service, please visit us or contact 432-299-2995 to talk to our pharmacist